Features
When you log in the game, you get a main menu that looks like this.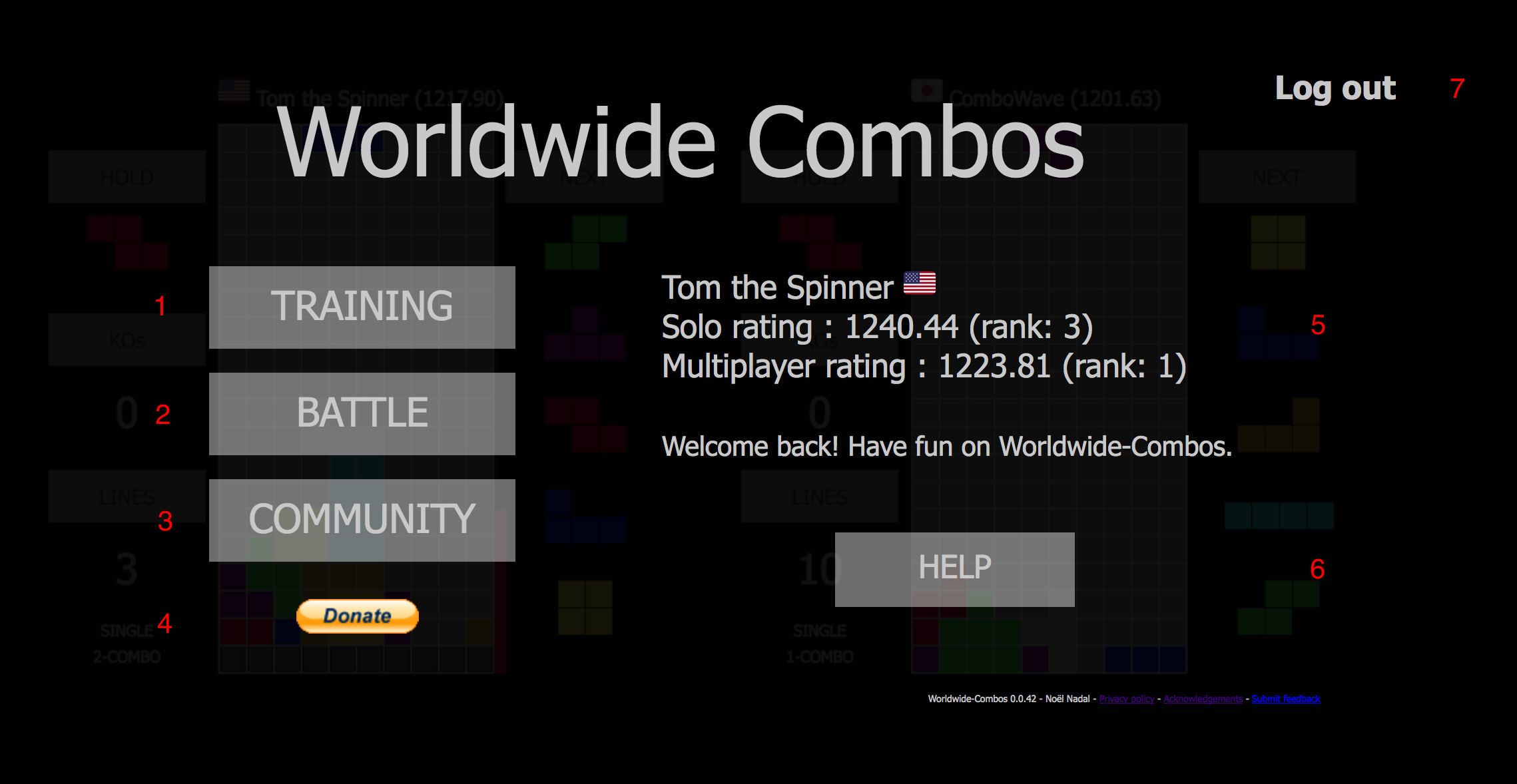 1: Training
The Training tab lets you play against "Ghosts", that is to say, you are not playing against a real opponent, yet what you see was done by a real player in the past. The difficulty depends on your solo rating (which is different from your multiplayer rating), and lets you gradually improve, in order to beat real players afterwards.
There is an "Options" tab where you can change various settings such as: the keys you want to use when playing, the speed tunings, and some of the rules in-game. This feature is disabled if you are logged in as a guest.
2: Battle
This is obviously the most interesting part in Worldwide Combos. You can either play (your opponent is determined by a matchmaking system, so that the skill gap is not too big), or watch live battles.
In the future, it will be possible to schedule matches with people in advance. You will also be able to view everything related to the competitive aspect of Worldwide Combos.
3: Community
For now, there isn't much in this section. Yet, you can see official rankings, and view some stats about other players. You can modify your profile informations as well, even though players don't have a true profile page yet.
4: Donate
As hosting the server is not free, any contribution would be welcome. More information here.
5: General informations
You can see here your updated ratings, in both solo and multiplayer mode. You appear in the official rankings if and only if your account is validated.
6: Help
If you click on this button, you will be landing on this page. :P
7: Log out
Click here to log out from your account.